Product Description
Melting granulator series,RL type melt granulator
Overview:
  The RL type melt granulator uses the characteristic that the melting point of the material is lower than 250℃. According to the viscosity range of the material in the molten state, the melt is evenly distributed on the steel belt moving at a uniform speed under it through a special distribution device, and under the steel belt Under the cooling effect of the set continuous spray device, the materials can be cooled, solidified and packaged in the process of transportation and transportation, so as to achieve the purpose of granulation and molding.
This product is a new type (meltability) molding granulator. The work changes from liquid to solid through transportation and cooling, and the materials with melting point range of 50℃~300℃ can be granulated and formed. No dust, improved production environment; and has certain economic value (energy saving, economical packaging container), quick product replacement, beautiful granular products, uniform nearly hemispherical granular, no thermal stress; granular products are easy to package, transport and store , And it is convenient for users to measure, mix or remelt, and can produce continuously. From feeding to packaging, it reduces physical labor, has stepless speed regulation, adjustable flow rate, and convenient operation. It is widely used in petroleum, fine chemical and other industries. One machine can be used to make strips, cuts, and slices; toxic materials can be used for sealing groups.
Performance characteristics:
  This product is a new type (meltability) molding granulator. Thin steel strips are used for heat transfer and atomized spray cooling to quickly solidify the molten liquid. A single-machine rotating shell is used. Therefore, maintenance is convenient, wear is minimal, and productivity is high. Fast loading and unloading and replacement of products. In addition, the falling mold forming machine and the steel belt operate synchronously, which can produce uniform ingots at high speed, improve productivity and increase production profits. And it can eliminate dust, improve the environment, and significantly expand the viscosity range. The product is an economical and reliable production process, capable of processing Φ4-12mm particles, these products are very uniform, hemispherical, strip and flake, stable, no thermal stress and high purity and quality. Because the equipment has its own filter and block removal device, the operation is more reliable.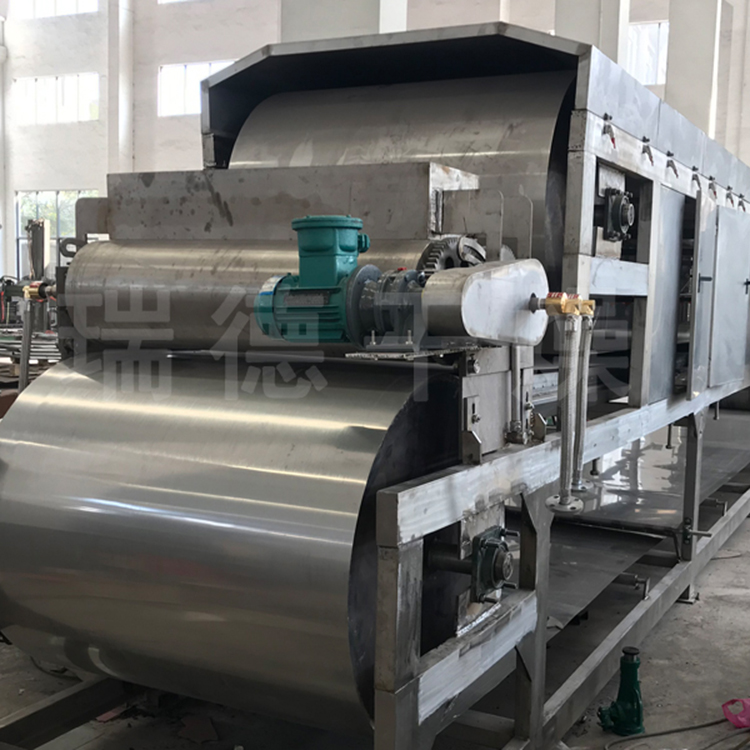 Structure (1):
   According to the melting point (freezing point) of the processed product, the temperature viscosity of the material and the cooling effect, the conveying speed and the rotating speed of the machine head are selected to avoid affecting the production capacity and granular quality.
   The machine changes from liquid to solid granular, which is mainly granulated by a granulating die, using a rotary steel belt for continuous processing, and cooling and shaping by spraying water.
Structure (2):
   This machine is mainly composed of blanking die granulation forming head, cooling conveyor stainless steel belt and pulley, spray cooling system, transmission system, heat preservation device, frame, scraper, etc. The blanking die granulation head is mainly composed of head die sleeve and head mandrel. The spray cooling system is mainly composed of sprinklers, water tanks, etc. The transmission system is mainly composed of a gearbox (reducer), a speed-regulating motor, etc.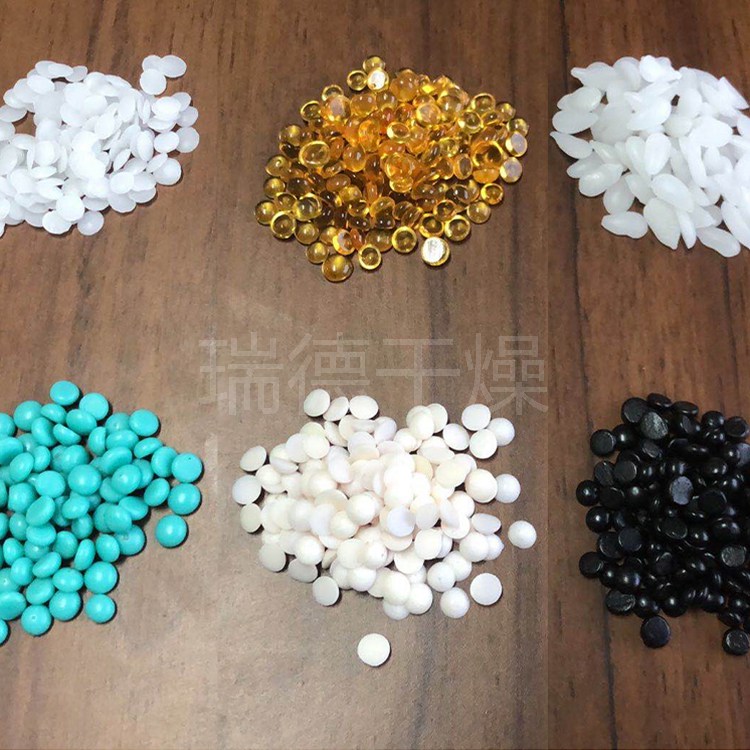 Adapt to materials:
  This product is suitable for all kinds of materials whose melting point (or softening point) is between 50°C and 300°C, and materials with the characteristics of "supercooled crystallization".
Such as Petroleum Resin, phenolic resin, sulfur, paraffin, asphalt, special wax asphalt, rosin and rosin resin, white block, maleic anhydride, p-nitrochlorobenzene, antioxidant, hot sol, stearate, fatty acid, partial Anhydride, aluminum sulfate, calcium chloride, polyamide resin, m-phenylene diamine, catechol, sodium hydrosulfide, epoxy resin, rubber additives, refined p-dichlorobenzene, partial anhydride, stearic acid, petroleum Resin, C5 resin, C9 resin, C5C9 polymer resin, alkali sulfide, hot melt, urea, rubber and plastic additives, Hot Melt Adhesives, various additives, rubber and plastic additives, antioxidants, antioxidants, light stabilizers 622 /944 and other materials.
skills requirement:
  The material must be filtered. Solid impurities must not enter the granulation head, otherwise it will cause wear or blockage of the head, which will affect the quality of the granulation.
  The temperature control should be based on the melting point temperature, and the temperature change required for heat preservation shall not exceed ±3°C. The cooling system should be equipped with a filter, and the cooling water temperature is generally between 5°C and 25°C (low water temperature, fast forming, good granularity, and high output).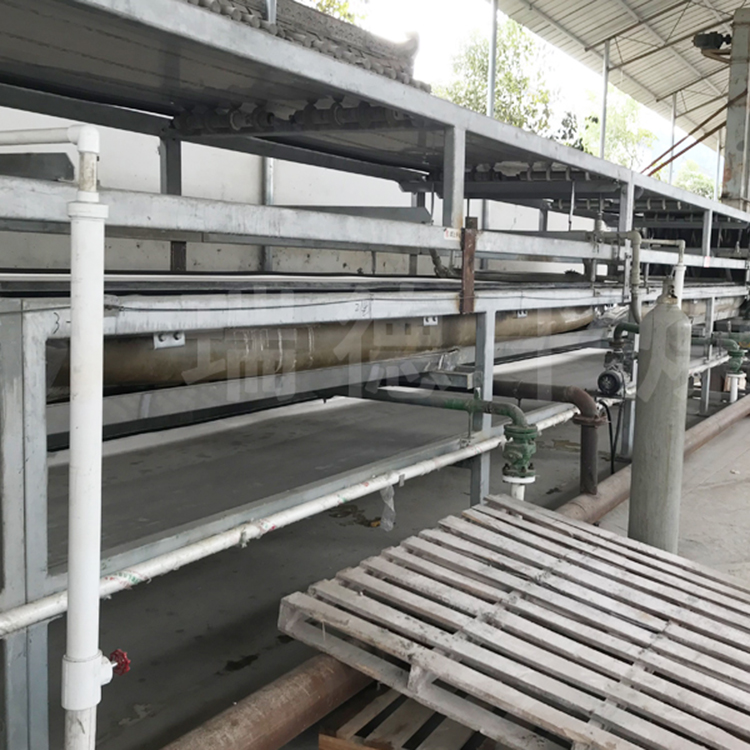 Changzhou Ruide Drying Engineering Technology Co., Ltd
Changzhou Ruide Drying Engineering Technology Co., Ltd. is a professional manufacturer of drying, mixing, granulating and grinding equipment. Our firm has strong technical force and adopts CAD system, with a modern workshop. Our company is located in the economic center of Yangtze River Delta - Changzhou. Our company has a large-scale manufacturing site. The engineers and technicians account for more than 70% of total staff members. In accordance with the national GMP standard, Our company has a professional team with support from Tianji University, Dalian university of technology and many other famous universities. We keep up with the latest international development within our scope and advocate scientific orientation. Our company is possessed with excellent means of detection and advanced conception of management. We can meet the requirements of domestic and international customers. The production of our equipment conforms strictly to the ISO9001 international quality management system. Their successful application is in the scope of pharmaceutical,chemical, foodstuff industries and so on, which has achieved the internationalization of the product quality. The honest and practical conduct of enterprise, excellent product quality, precise follow-up maintenance service and excellent after-sale service have gained us market and credit.
Company Name: Changzhou Ruide Drying Engineering Technology Co., Ltd
Representative: Zhongxing Liu
Product/Service: Drying Equipment , Mixing Equipment , Granulating Equipment , Sieving Equipment , Grinding Equipment , Conveying Equipment
Capital (Million US $): 10,000,000RMB
Year Established: 2015
Total Annual Sales Volume (Million US $): US$1 Million - US$2.5 Million
Export Percentage: 71% - 80%
Total Annual Purchase Volume (Million US $): Below US$1 Million
No. of Production Lines: 3
No. of R&D Staff: 5 -10 People
No. of QC Staff: Fewer than 5 People
OEM Services Provided: yes
Factory Size (Sq.meters): 3,000-5,000 square meters
Factory Location: Jiaoxi Town, Wujin District, Changzhou City, Jiangsu Province
Contact Person: Mr. Denis
Tel: 86-519-68231907